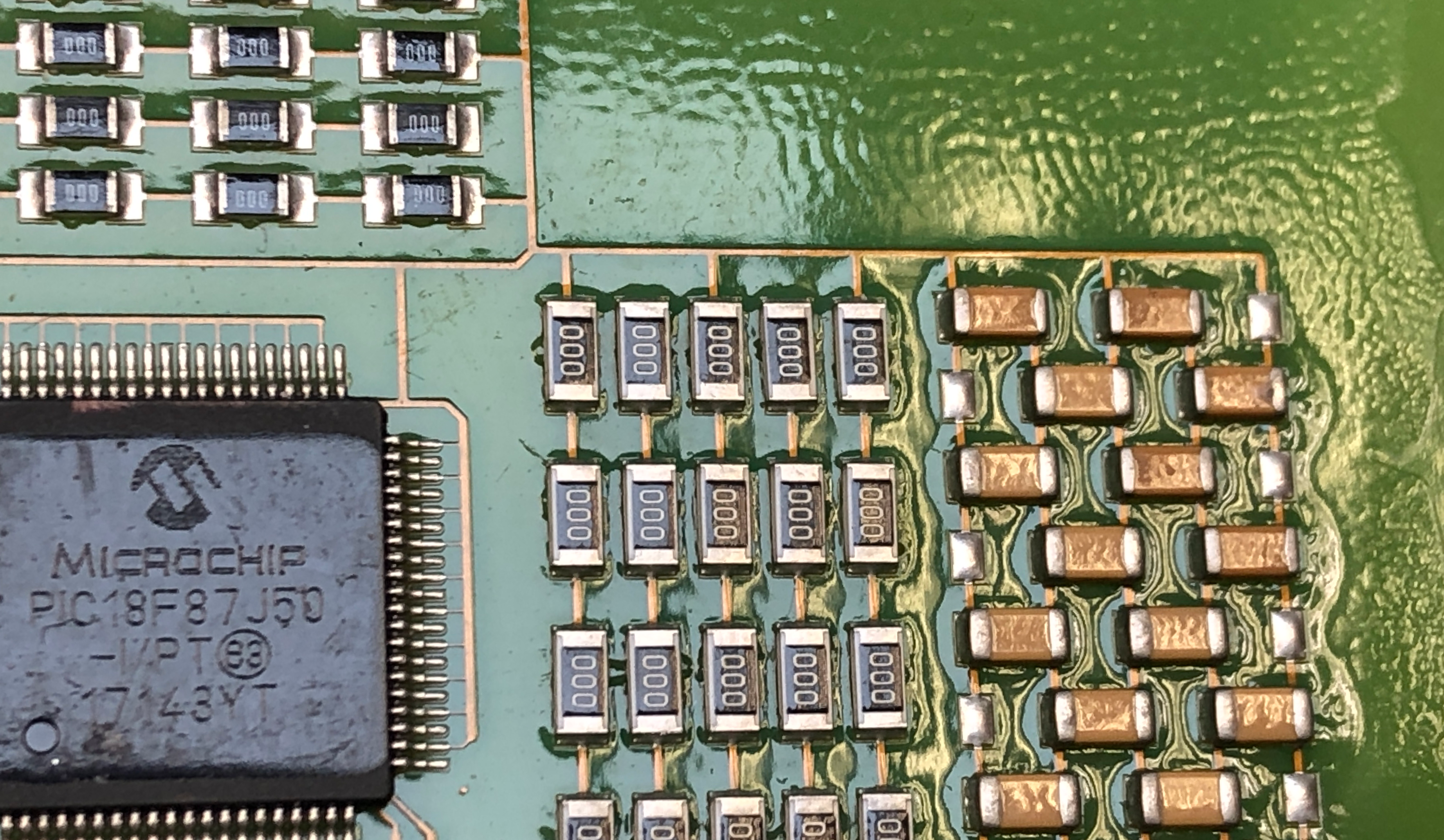 Have you ever seen your conformal coating look like the pictures above? It is a fairly common report to our technical support group. The appearance is often described as "orange peel" or sometimes "alligator skin." We would like to offer you a basic explanation of this phenomenon, along with some simple approaches to avoid its occurrence or eliminate it when it appears.
What is orange peel and what is the cause?
In our experience, the uneven appearance that looks like the surface of your garden variety orange is almost always the result of exposing the coating to heat and airflow too quickly.