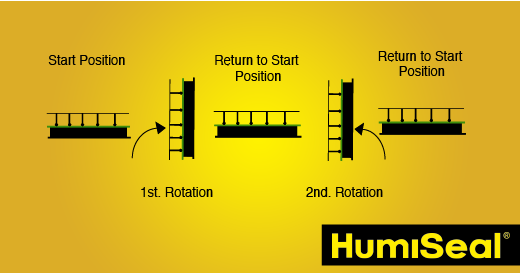 When conventional coating methods such as hand spray, total dipping or robotic selective coating don't provide the protection required, there is always selective dip coating.
What is selective dip conformal coating?
Selective dip coating is a process whereby the substrate rather than globally immerised in the coating, is discreetly coated in desired locales. The technique in one form or another, has been around for over 25 years and is used with both classic solvent-based coatings and 100% UV cure conformal coatings.