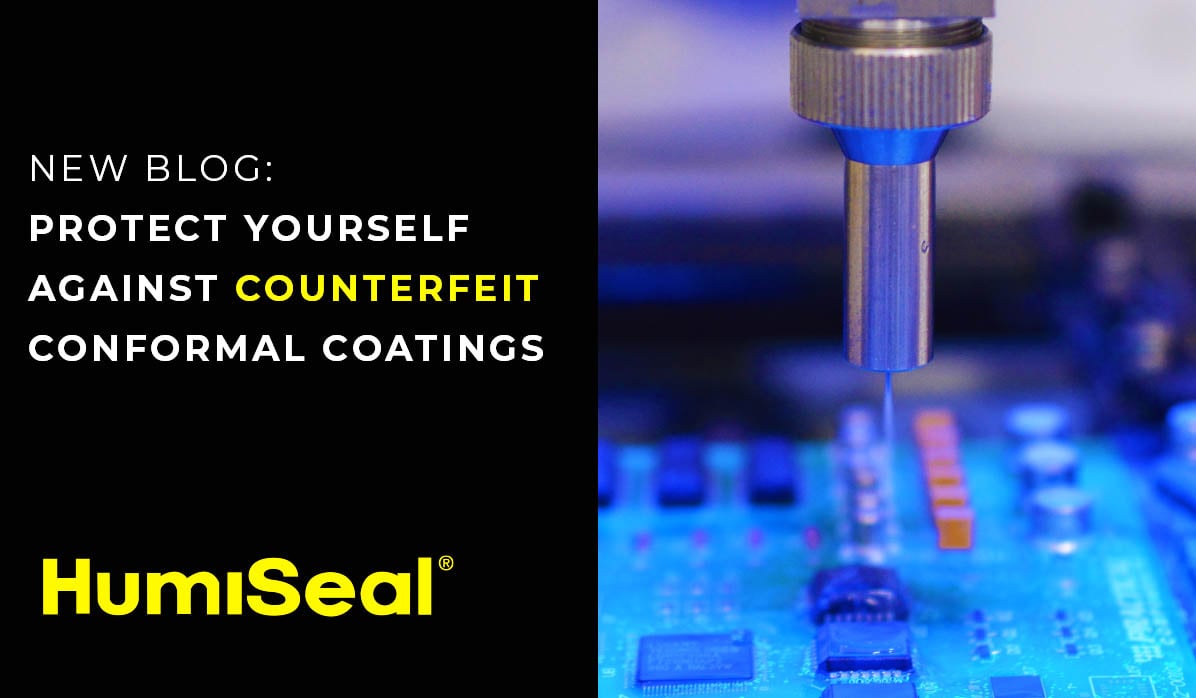 Counterfeits exist. Our industry is no exception. We've pointed out counterfeit conformal coatings on two separate occasions, but it is time to do so again. Unlike most electronics components, damage attributed to counterfeit conformal coatings is often unreported as it can be challenging to tell the difference between counterfeit brands and the original coating. The best way to protect yourself against this is to purchase directly from HumiSeal or one of our authorized channel providers.
Safety Standards in Authentic Conformal Coatings
HumiSeal's lab ensures a level of consistency and performance that cannot be seen in counterfeits or cheap imitations. To use electronics without a proven conformal coating runs the risk of incurring any number of costs. It's not just us who believes this; the industry has several external certifications and product testing requirements that genuine HumiSeal prides itself on achieving.
Relevant conformal coating standards include:
UL 746E
IPC-CC-830C
MIL-I-46058C
These standards exist to protect consumers, ensuring their purchases will become investments in safety, performance, and quality. If counterfeiters lie about selling authentic HumiSeal products, they certainly lie about the testing and results buyers may expect when purchasing their cheap imitations.
Related Article: 5 Tips to Detect Counterfeit Conformal Coatings
Signs of Counterfeit Conformal Coatings
Counterfeits fail to perform to the same standard as genuine coatings. Additionally, there are several significant ways these coatings may fail during use.
Any of the following failures may be attributed to unauthentic products:
Dewetting
Premature delamination
Poor/limited protection against contaminates
Poor adhesion
Failure to sufficiently cure
Field Failures
These issues often grow into serious costs, both monetary and otherwise. Damage to your electronics can lead to expensive repairs. At worst, entire products and systems may need to be replaced. Reputation may also be on the line in cases like this, where failure to perform to expected standards. This is just the start. There may be regulatory ramifications to unknowingly using counterfeit products. There have been instances where testing exposed a non-UL coating on finished boards, leading to the loss of UL certification on all final, consumer products; and this is just the start. Any number of warranties risk becoming void.
Related Article: Make Sure Your Conformal Coating Actually Conforms
How to Protect Yourself from Counterfeits
It's not all bad! HumiSeal has worked tirelessly to take on counterfeit vendors as they emerge. We've been successful in shutting down fraudulent operations in the past; but for as hard as we work to cut down fake sellers, counterfeiters have been growing more creative to avoid detection.
The best thing you can do to protect yourself from getting burned is to trust your gut and only purchase within authorized HumiSeal channels. If you find HumiSeal products listed well below market price, ask yourself "Is this real?" You can always reference our list of Authorized Channel Providers to ensure you won't get fooled. Remember, don't take their word for it, take ours. Counterfeiters have been known to forge phony letters of credibility on HumiSeal's behalf. If you see one of these (or any counterfeit HumiSeal on the market) let us know. We'll do all we can to make the market a safer place for buyers in the future.