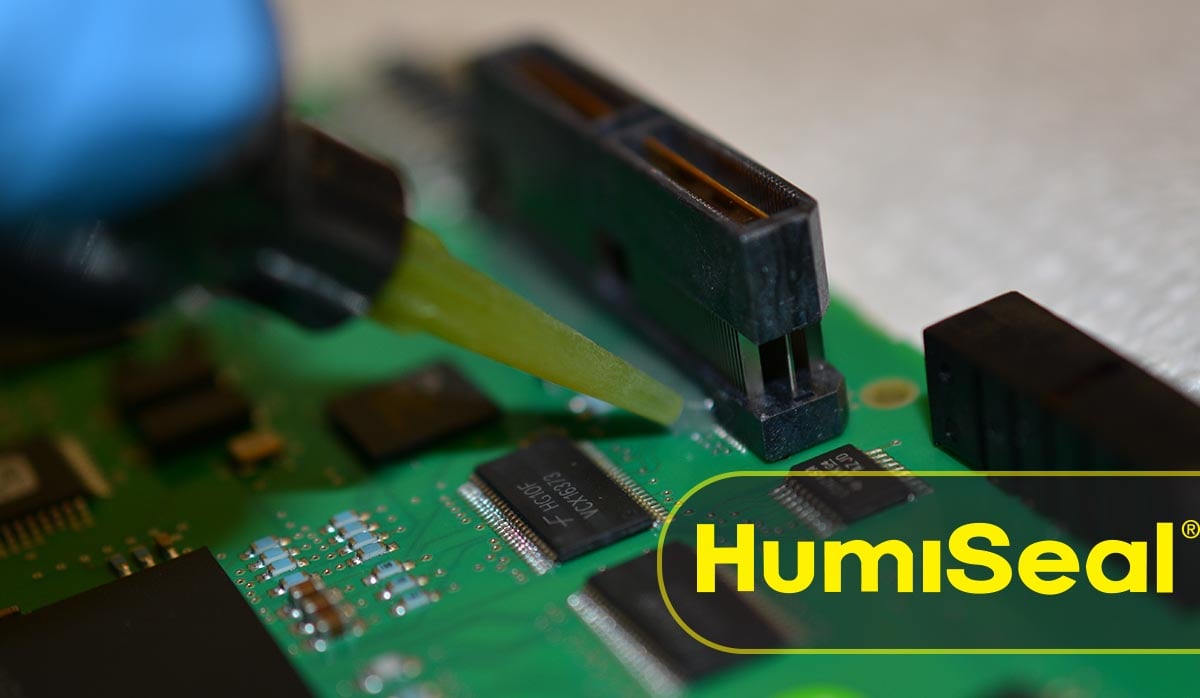 Nobody likes masking, nevertheless it can be a necessary part of your PCB production process.
"But I thought selective conformal coating equipment had eliminated the need for masking in most cases."
The cost of selective conformal coating equipment can easily run into hundreds of thousands of dollars. Even those who invest in the latest selective coating technology find, at times, that masking in certain areas is the only solution.
The need for masking often becomes more pronounced in smaller-volume, variable product-mix manufacturing. In the case of lower volume production, the savings from fast cycle times is often not enough to offset selective coating capital investment. As a result, manual coating operations such as brushing, spraying, and dipping will likely always be a part of the landscape of PCB production methods. These less precise conformal coating approaches usually result in an increased need to mask and protect key areas and components of the PCB.
On nearly all printed circuit boards, there are components and sections where conformal coating would not be acceptable. It is probably not necessary to discuss in detail all of the various reasons, but the most common areas that shouldn't be coated include
connectors, test sites, and pins where electrical continuity must be maintained;
sensitive or unsealed components, such as open inductors or relays;
large through holes or "vias" where coating would leak through;
LED surfaces if the light output is affected by coating; and
in some cases, certain integrated circuit packages, such as BGAs and QFNs, if wicking under the component is unacceptable.
So what types of masking are available to me?
Ok, so you have done everything you can to avoid it, but your design and process still require masking before conformal coating. There are a number of options available to you, each with its own advantages and disadvantages.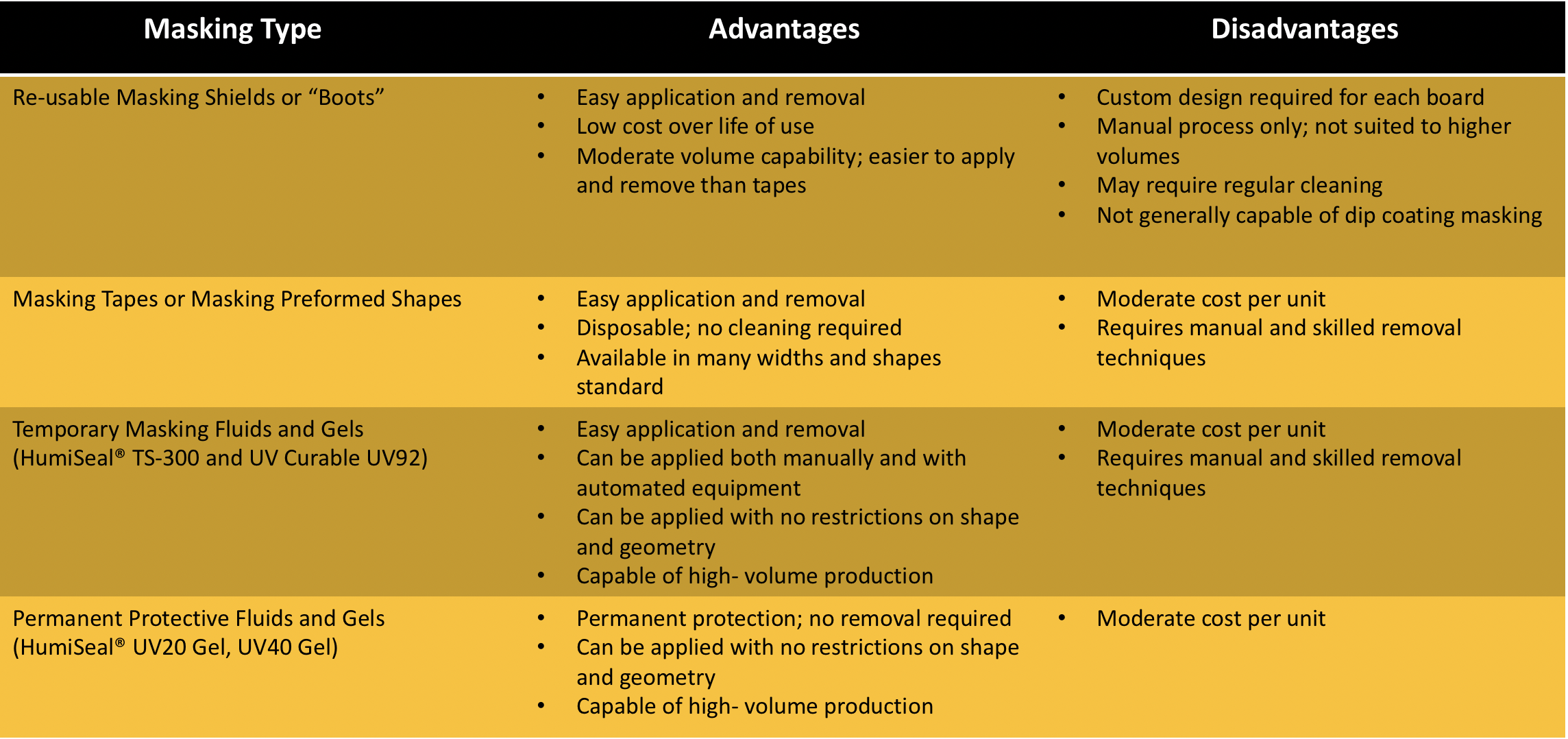 As can be understood from the chart above, there is no single best approach to masking before conformal coating. The decision must incorporate issues including the
shape and geometry of the masked area,
required cycle times,
level of protection and permanency,
time and cost involved in the application and removal.
Some of the newer approaches that have shown promise include UV-curable temporary masking liquids and permanent damming liquids and gels. One such example is HumiSeal® UV92.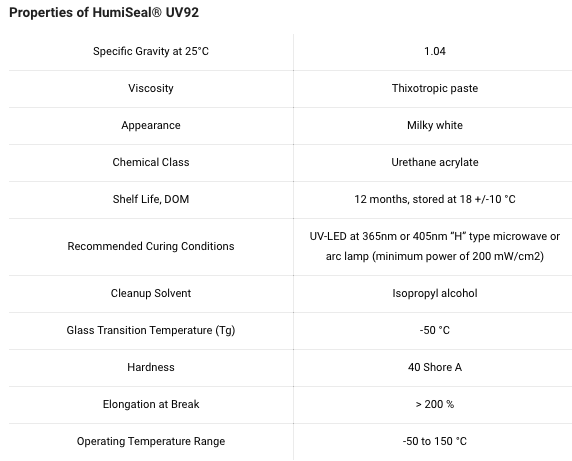 These materials can be especially efficient and effective in avoiding wicking and migration of conformal coatings under integrated circuit packages such as BGAs and QFNs. As clearances and tolerances shrink beneath IC packages, differences in expansion characteristics between coatings and surfaces make wicking and migration even more undesirable. The use of masking liquids and permanent gels can avoid many of the problems associated with these cases.
Useful Masking How-to-Videos:
As a supplier of most forms and chemistries of electronics and industrial coatings, Chase and Resin Designs can help you with an unbiased approach to evaluating your application and process. We'll show you how to maximize efficiency, minimize cost, and improve product reliability. Our outstanding manufacturing and technical support groups can provide your organization with reliable global supply, unmatched quality, and superior technical support.
Contact us if you have any questions.