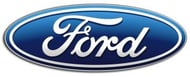 HumiSeal®, a leading conformal coating manufacturer announced that Ford has approved UV500 for the protection of their automotive circuit boards following extensive testing. UV500, the latest generation of UV cure conformal coatings, has been specifically designed for high reliability applications, such as those found in the automotive industry. The stringent requirements of the automotive industry make it an ideal application to harness the strengths of UV500. UV500 is available globally from HumiSeal or through our authorized channel partners.
UV500, a single component UV curable conformal coating, is an acrylated elastomer designed to assure the highest levels of electrical protection for today's automotive electronics. As is typical during our development, HumiSeal collaborated with suppliers and customers alike to assure best in class electrical and thermo-mechanical performance - critical for long term reliability and performance of electronic assemblies in adverse environmental conditions. This product possesses a primary UV cure mechanism for high throughput manufacturing and a secondary moisture cure system to ensure full cure in shadow areas that may not be exposed to UV light during manufacturing.
UV500 benefits include:
Primary UV cure with secondary moisture cure – for rapid processing times , high throughput and shadow area cure.
Reworkability through chemical removal – allowing ease of component replacement if and when required.
Improved flow characteristics – improved thickness uniformity distribution and sharp edge coverage compared to competitive systems.
Best in class SIR/MIR performance – assurance of superior electrical protection in high humidity.
Proven thermal shock resistance – enhanced device reliability under adverse conditions when compared to earlier UV technologies available in the market.
Keith Waryold, Global Business Unit Director said:
"We are very excited about our next generation UV offerings, of which UV500 is one. Ford's approval of UV500 solidifies its ability to deliver the high level of reliability that the automotive sector has come to expect from HumiSeal. With today's steady increase in stringent requirements for automotive electronics protection, we are honored to gain this qualification. We worked extremely hard to develop UV500 and we feel passionately that this technology will be critically enabling to many OEM design engineers by providing a greater confidence in the reliability levels of their products".