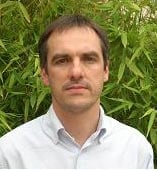 Europe's leading vendor of conformal coating solutions, HumiSeal®, has announced the appointment of Chris Brightwell to the position of chief chemist for Europe. The announcement comes as the company continues to focus its efforts on furthering development of its products in the chemical market and to work as an important aspect in strengthening its presence in key vertical markets globally such as the automotive, renewable energy, industrial controls and consumer electronics sectors following sustained growth over the last two years.
HumiSeal has made some significant developments over the last few years in terms of new facilities, product introductions, service support, and further developing its global channel partner network, and are committed to continuing this momentum.
With the potential of new markets and applications globally of HumiSeals' products, Chris will be heading a department responsible for the ongoing development of HumiSeals' existing range of conformal coatings and developing the next generation of Printed Circuit Board protective coatings. The department is already well established and has contributed to the development of many of Humiseals' products; including the successful UV cured UV40 coating. Chris will be based at the R&D group in Camberley which works work alongside colleagues in Westwood MA.
Chris gained a chemistry degree from the University of Cambridge and brings a strong science background to the role. He has worked in the chemical industry for 20 years in both UK and China. Previous roles have been in research and development as both lead scientist and project manager. In his previous position, he headed a high throughput production team supplying large numbers of chemical samples for testing. His R&D and project skills will be vital to the new role at Humiseal.
Chris commented on his role by saying:
'I'm really pleased to be joining HumiSeal at such an important time for the company. I've always had a strong interest in engineering and electronics so it is a great opportunity for me to use my chemistry expertise in such an expanding area.'
David Greenman, managing director for HumiSeal in Europe summed up Chris' appointment by saying:
'We are delighted to have Chris on board at HumiSeal, his unique skill sets will help HumiSeal continue to be at the forefront conformal coating innovation.'