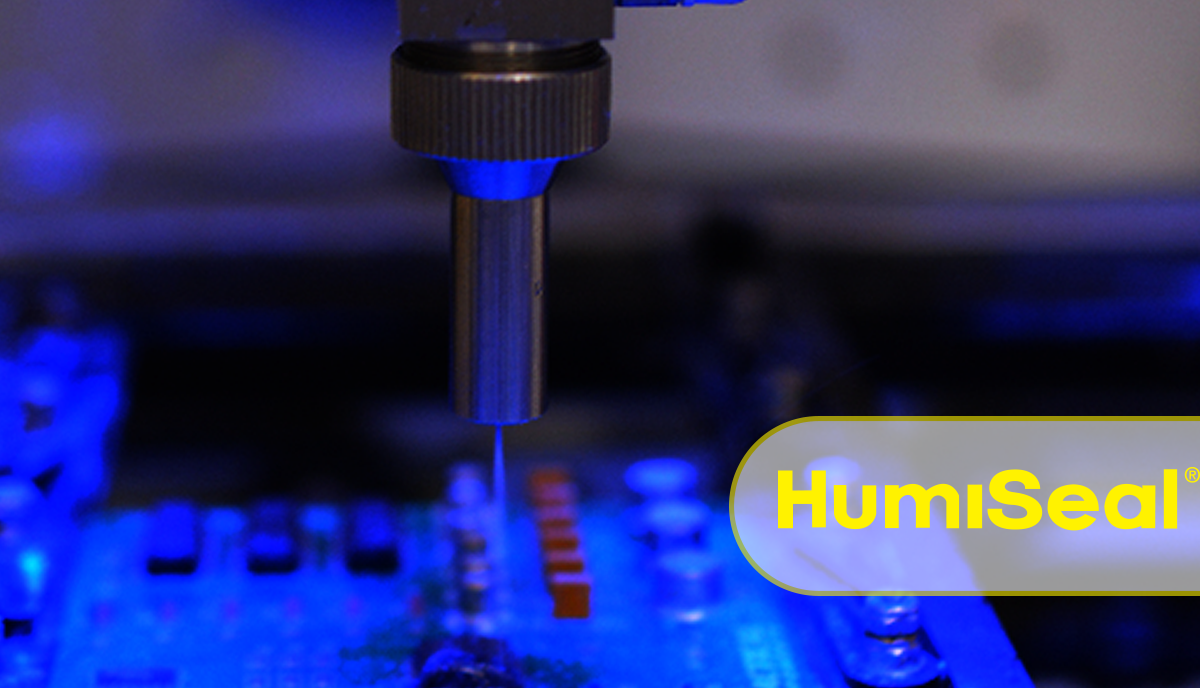 The electronics industry is exploding with the introduction of innumerable consumer devices designed with ever more complex functions and controls. These range from the relatively mundane such as controlling the temperature in your home to potentially life-saving including deploying airbags in your car or sensing hazardous road conditions. The demand for smarter and more complex electronics is becoming more important in everyday life.
What Does This Have to do With My Conformal Coating?
OK, everybody knows that electronics and printed circuit boards (PCBs) are getting more complicated and ubiquitous in our lives. What does this really mean for me as a designer and manufacturer of PCBs? I believe the real question is how important is the reliability of my electronics to my customer? There are some electronics devices that can save lives such as air bag controls, there are other electronic devices that control the function of a coffee maker or washing machine. If you ask a design engineer or product manager why the reliability of their electronic device is important their answers might vary from it can save lives to it can save my companies reputation.
How Do I Measure the Quality of My Conformal Coating?
It is generally understood that the quality of your PCB protection greatly depends on the quality of the conformal coating which comes from internal and external testing and certifications. Supplier reputation should also be considered as you want to work with a company that has a long history of manufacturing quality coatings.
External Certifications and Testing
There are product and manufacturing certifications that can help ensure the quality of your conformal coating. Some of the relevant standards and specifications for conformal coatings listed below.
UL 746E
IPC-CC-830C
MIL-I-46058C
Certifications are an important way to distinguish general purpose varnishes from engineered coatings designed specifically for PCB protection. Although there are dozens of user and industry specifications, the two major certifications are IPC-CC-830B and UL746E. When selecting a coating, look for the availability of third party test documentation, rather than coatings with the claim that it "meets the requirements".
Internal Manufacturing Controls and Certifications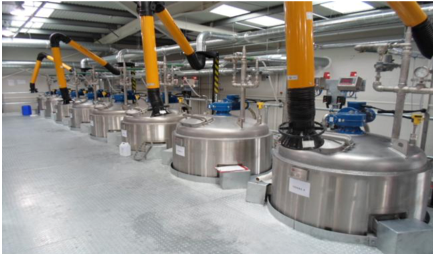 Manufacturing quality certifications also matter when choosing the manufacturer. You want to make certain that the coating is reliably made every time. There are many quality management systems in the market, here are a few to consider when choosing what company to work with.
ISO 9001
ISO 14001
IATF 16949
Standards are important to consistently make quality products, but elements of the quality system go beyond just the production floor. In manufacturing you must also consider the quality of your raw materials. This is why the top companies invest in laboratory equipment and instrumentation to inspect incoming raw materials and finished goods. Some of the testing performed should include the following:
Spectroscopic techniques like FTIR and GCMS to confirm material purity and consistency.
Thermochemical analyses like TGA, DSC, DMA, TMA to confirm consistency of key polymer properties.
Chromatography like GPC, HPLC etc. to confirm raw material consistency.
Talk to your suppliers about their capabilities.
Supplier Reputation and History
One final and often overlooked factor critical to quality and ultimately reliability is the reputation and history of your potential supplier. We have discussed at length in previous blogs the proliferation of copycat and even counterfeit versions of respected brands such as Humiseal. This is especially prevalent in some overseas markets. It is critical for your product reliability that you receive accurate and unbiased advice during the design phase, followed by superior and consistent quality once approved and tested. Many suppliers offer only 1 or 2 of the available chemistries for conformal coatings and will often steer your application to those chemistries when other technologies might be more appropriate.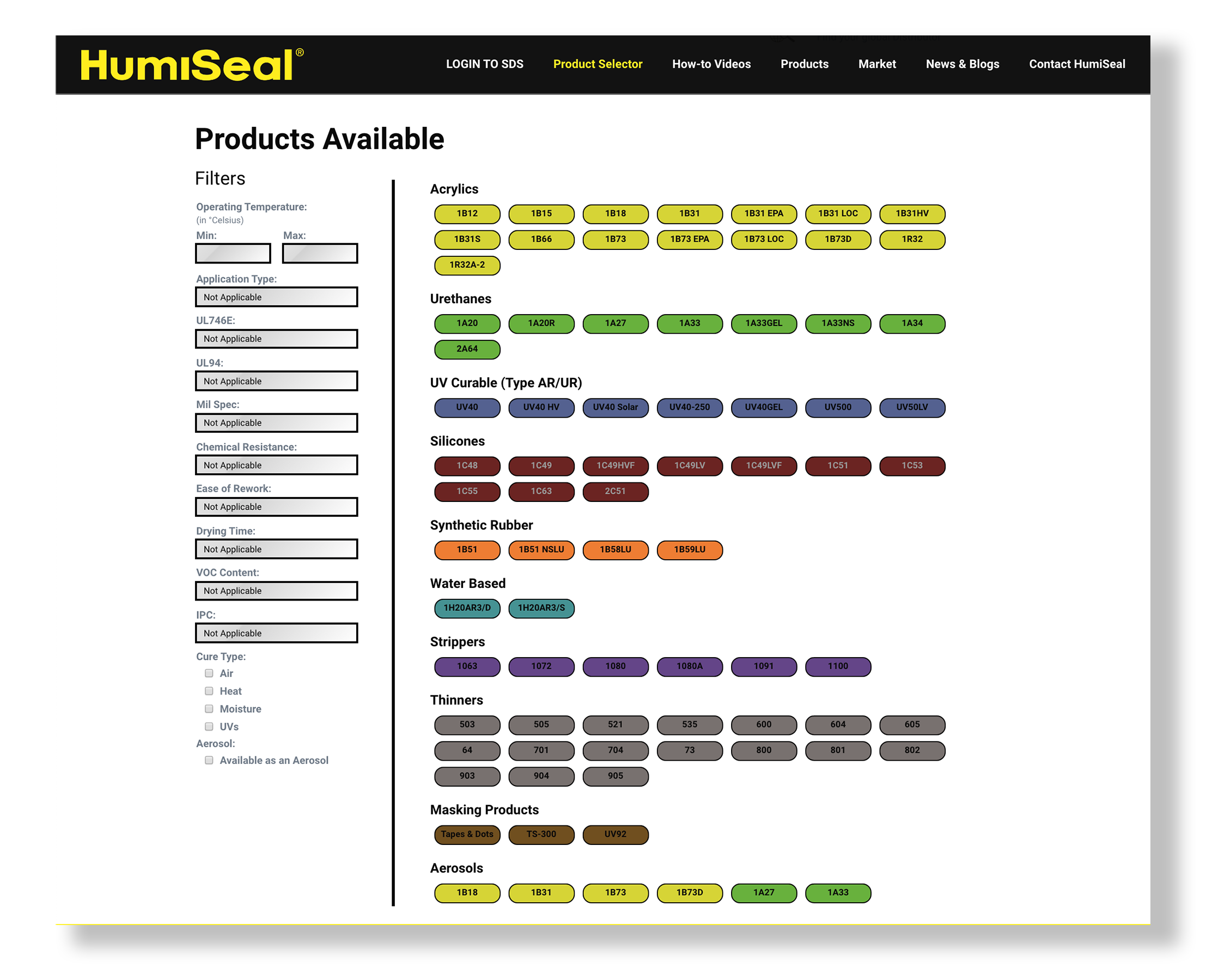 Conclusion
The function of a conformal coating is to guarantee your PCB will keep performing its functions under the environmental conditions it will be subjected to. So whether your PCB is designed to work in extreme conditions or in a controlled environment, it is strongly recommended you choose a company that has the practices and testing in place to repeatably provide you with the highest quality material.
As a supplier of electronics protection polymers and coatings, Chase Corporation and our employees can help you with an unbiased approach to evaluating your application and process. We'll show you how to maximize efficiency, minimize cost, and improve product reliability. Our outstanding manufacturing and technical support groups can provide your organization with reliable global supply, unmatched quality, and superior technical support.
Please contact us today to discuss your application.