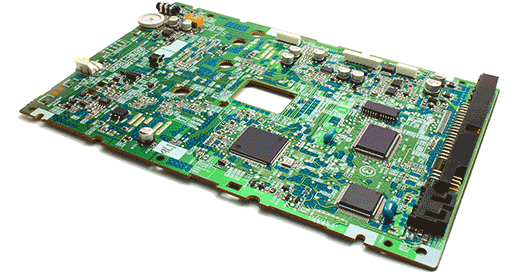 Electronics continue to be placed into harsher environments, and PCB component vibration dampening remains a challenge for many industries. When the solder connection strength is not going to be sufficient to withstand years of vibration, there is a solution: staking materials.
Numerous fields of industry manufacture products that are prone to high-vibration environments. Some of them are:
transportation (automotive, railroad, utility vehicles, aerospace),
household appliances (blenders, washing machines),
agricultural equipment (tractors, combines),
industrial equipment (power generators, welders),
and military (transport, aerospace).
Here are a couple of common questions received by the HumiSeal tech service group:
When is component staking required?
Are all staking materials compatible with HumiSeal coatings?
Common failures that occur from insufficient vibration dampening are solder joint failure, through-hole pin lead cracking, and lead wire fatigue. These failure modes can greatly reduce product life, cause intermittent signaling, or result in complete device failure. Circuit vibration testing depends on the industry and environment of use. Automotive uses a combination of thermal cycling and vibration load during testing. Examples of test specifications include MIL-I-810, IEC 60068-2-64, IEC 60068-2-6 and ISO 16750-4.
PCB component staking material properties required to pass vibration testing are high bond strength for zero adhesive failures, good range of modulus at various temperatures, elongation high enough to withstand movement during vibration, and tensile strength which will not prevent cohesive failures.
From the manufacturing point of view, the material needs to possess a robust and thorough cure for high throughput production environments. The best-in-class materials for vibration protection reliability and speed of manufacturing are typically UV-curable staking materials. One example is HumiSeal UV20Gel, a one-part, dual cure (UV + moisture secondary moisture) material specifically designed for electronic components that require vibration protection.
Have you had failures of PCB components due to vibration or mechanical shock failure? Are your components going to require long service life in equipment prone to vibration? Using UV staking materials means accelerated testing times, successful product launches, and PCB components that will stand the test of time.
Please contact us if you want to learn more about our comprehensive range of adhesive solutions.